Met up with Kara and Ryan last Wednesday for some 'get used to the camera' time. 
Ryan likes to goof around, Kara likes to laugh… it's a good pairing.  We practiced dipping, laughed a bunch, talked shop, and all around had a good time.  Oh, and we made some images too…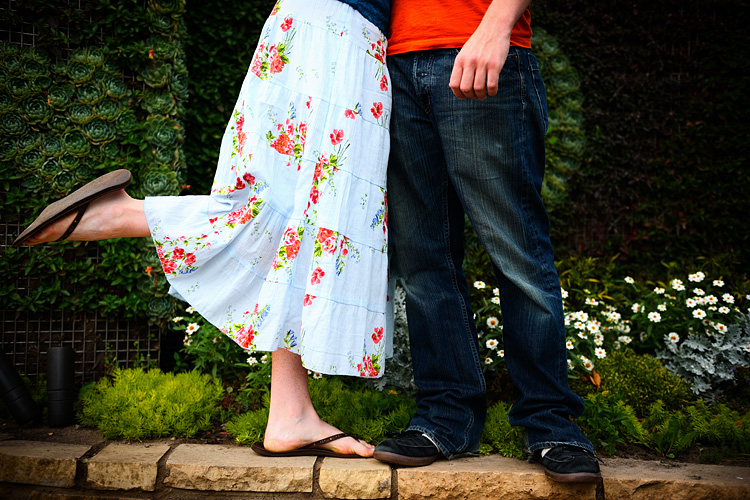 I like these last two all-the-more for the fact that they didn't know I was taking them. Catchin' the laughin' and the smoochin'…. which really isn't too hard with this couple.  Can't wait for the wedding!.